Cambria Henry is the ultimate "multi-tasker," a Spokane Realtor®, Owner and Managing Broker of Haven Real Estate Group, she has an ability to handle many details and keep transactions progressing smoothly. All the while she provides attentive support to clients so they feel well informed and cared for. She is tenacious in her desire to deliver the very best results in all situations.

Cambria is consistently ranked one of the top ten Realtors® in Spokane and is also one of the top rated real estate agents in the country; however, the distinction that is most meaningful to her is that she enjoys one of the highest satisfaction reviews from clients on both Zillow.com and Trulia.com, the top real estate search platforms used by consumers to find homes.

"I work hard to set myself apart from other agents. Some of the ways I do this is by not only finding you a home that fits your needs but finding you the home that you love! I also ensure that you do not pay too much for the home.

Once you find a home I run my own competitive market analysis. I do this because 97% of homes listed are priced ABOVE market value. I use the market analysis to recommend an offer price for you AND to justify your price in negotiations with the other real estate agent. On average my clients save over $5000 using this method.

Cambria Henry has a background and experience in Construction Management; she is the founder of a recruiting firm in Houston; and, worked several years as a leadership coach for a worldwide personal development company. It is no surprise that in her first year in real estate, Cambria outperformed the average Realtor by over 450%.

"I have the passion and the patience to do thorough legwork in order to find a buyer the perfect home, and help a seller market their property to gain optimal exposure and activity."

"I think of myself as a guide rather than a salesman, taking my buyers and sellers throughout the maze of properties, financing, and board packages; and take great satisfaction in getting them to where they want to be." Expert at appraising the value of property and getting the most value for the seller, or finding a good deal for my buyers.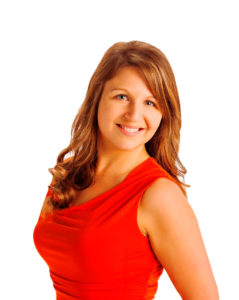 Cambria Henry
Owner and Managing Broker